Our values are different. Some say they are fun, others might say they are a bit scary. For us, they are the secret sauce that drives our success both as individuals and as a team.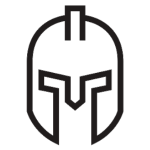 WARRIOR SPIRIT
We set goals, then we crush them! We are driven by a hunger not often understood by others and we will grind tirelessly to feed it. We challenge our ideas of what is possible in pursuit of our purpose. We view challenges as opportunities and strive for excellence in everything we do!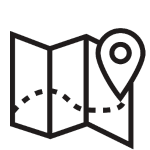 EMBRACE THE ADVENTURE
Careers are a culmination of work and life experiences, so get the most out of each of them. Whether you are with us for a lifetime or end up just passing through, Work hard! Be Curious! Ask questions! Learn Everything! Have fun! Make lifelong friends! Leave your mark!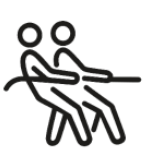 PLAY TO WIN BUT WIN TOGETHER
We love to win! We foster competition and we are a company of amazing individuals, but recognize that only through teamwork can we ultimately achieve greatness. We show up for each other. We drive each other in pursuit of our common goals. We break down barriers for our fellow team members and inspire them to discover their full potential.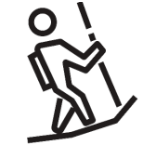 CLIMB THE RIGHT MOUNTAIN
The speed at which you climb is important, but is only relevant if you are climbing the right mountain. We constantly ask ourselves if we are focused on the right objectives. We leverage data, measure constantly, check for blind spots and course correct when necessary to ensure we stay focused on the right priorities that drive us towards our purpose.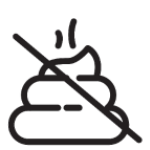 NO BULLSHIT
We push for open communication even when it's tough. We believe in owning our mistakes and learning from them. We have no time for drama, no time for games! We foster conditions for authentic communication, even when those conversations might be uncomfortable. We have chosen to embrace honesty and integrity in everything we do!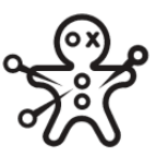 DON'T #@!% THE CUSTOMER
Humanizing interactions take precedence over daily targets in order to put the customer in a zone of trust, for it is the customer that is the lifeblood of our business. We remove barriers to doing business with us. We make things easy! Whether the customer is right or wrong, we understand that the issue is important to them, and we respond in a manner in which we would want to be treated.
Like what we

stand

for?
Make this your everyday.
Our team is awesome but
we've got room for more rockstars!
BRAND

PROMISES
To provide SUPER CLEAN facilities filled with IMPECCABLY MAINTAINED, state-of-the-art-equipment.
To provide a FUN, "NO JUDGMENTS" environment for our members to challenge
themselves in obtaining their fitness goals.
To provide EXECPTIONAL customer service and a NO HASSLE experience with every interaction,
and to address all member concerns with a smile and a SENSE OF URGENCY.
OUR

PURPOSE
To instill the value of heath and fitness in the lives of people everywhere!
BH

AG
To open and operate over 100 locations while serving 1 million members!